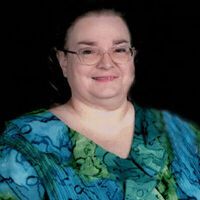 Kimberly Jo Miller, age 60, of Dover, died Monday, August 31, 2020, at St. Mary's Regional Medical Center. She was born July 31, 1960, in Russellville, to Joe Allen and Rebecca Lou Boley Miller.
While attending school at Arkansas Tech University, she was noted as an exceptional student and graduated with honors. When she came back home from school, she worked at Arkansas Nuclear One for 13 years. When she left the nuclear plant, she taught school for the next eight years. She worked for Universal Housing Development Corporation for the next 13 years, four of which, she was the Executive Director.
In addition to her father, she was preceded in death by her beloved aunt and uncle, William "Nubbin" and Susie Russell Boley.
She is survived by her mother, Rebecca L. Miller; a daughter, Kaeli Rebecca Miller; a brother, Kevin W. Miller; three cousins, Kelli Hottinger, Michaela Boley Walker and Russell Boley; along with other relatives and friends.
There will be a private graveside service for the family on Thursday, officiated by Mr. Micah Williams, and under the direction of Shinn Funeral Service of Russellville.
The online obituary and guestbook are available at www.shinnfuneral.com.