New Construction for Homeownership
Multi-County Self-Help Housing
What is Mutual Self-Help Housing?
 Individual houses are built (under supervision) by a group of families who will live in the houses.  In short, it is a group mutually helping each other under the guidance of a construction expert.  By contributing the labor and acting as the general contractor on your own home, the cost of the home stays low.
What will I have to do?
Self-Help members must work as a group under the guidance of a construction supervisor to perform the required tasks necessary to complete a house.  You will be required to attend all preconstruction meetings and must agree to build modest, adequate home.  Once your home is complete, you will need to carry out all responsibilities of home ownership.  You can follow the construction of a self-help home step-by-step on the slide show.                     
How do I apply?
Each family interested in the Self-Help Program applies individually at Universal Housing Development Corporation (UHDC).  We process your application and place you on a waiting list.  While you are on the waiting list, you can work with the UHDC Housing Counselor to make sure that if you have any credit issues, they can be cleared up before your name reaches the top of the list.  Loan applications are filed with USDA Rural Development for funding in the office serving the county where the house is to be built.
Contact UHDC at 479-968-5001  or 1-800-737-5013 for more information.
---
Building a Self-Help House
---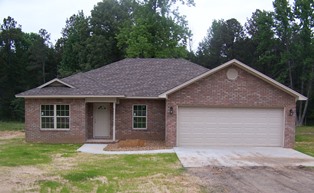 Community Housing Development Organization
Universal Housing builds affordable, energy-efficient homes as a Community Housing Development Organization (CHDO).  Subsidies are available to keep the purchase price affordable to families that are income-eligible for these homes.
Contact Beverly Massey for more information on the homes that are available now.
---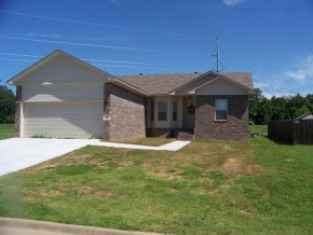 UHDC Construction
Universal Housing has been licensed in Arkansas as a general contractor since 2001.  We are able to build affordable homes for clients that might not be eligible for Self-Help or CHDO but could not afford conventional construction.  UHDC Construction clients must be able to obtain financing for a home in order to build through UHDC Construction. Contact Beverly Massey for more information on UHDC Construction.
---
Habitat for Humanity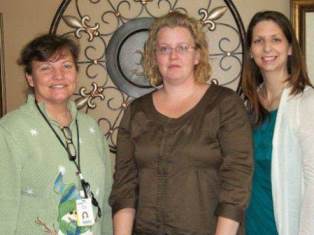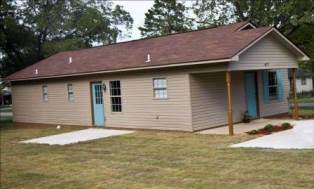 Universal Housing provides applications for potential Habitat families and classes to support this new program in Russellville. Contact April Smith, UHDC Housing Counselor for more information.
---