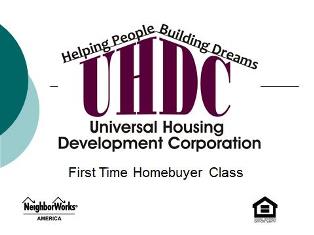 How can I become a homeowner?
Learn the things you need to know about how to figure out what you can afford, deciding whether to build or buy, shopping for a home, credit and credit scores, different types of mortgages and home buying programs, down payment assistance programs, and what to expect in the home buying process and as a new homeowner. Classes are FREE and scheduled twice monthly on Saturdays from 8 am to 4:30 pm or on Tuesdays and Thursdays 5:30 pm to 8:30 pm in Russellville or at alternate sites based on demand.  Call 479-968-5001 to register for the next class. Homebuyer class can be interpreted for Spanish speaking individuals if needed with advance notice. 
Homebuyer Class can also be taken online at ehomeamerica.org/uhdc for a fee of $99.00.  This online version is interactive and can be completed at your own pace in either English or Spanish.
---
---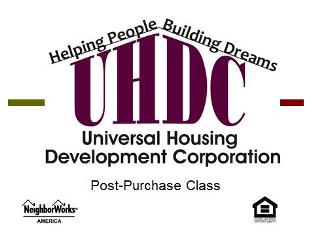 It's All Mine! Now What?
Post Purchase Class is a 4 hour workshop on home repairs and improvement as well as different types of financing that can be used to meet home repair goals.  We cover energy-efficiency,green products and practices, as well as basic information on credit and budgeting, avoiding mortgage delinquency/foreclosure prevention, fair housing issues and avoiding predatory lending.  The goal is to help homeowners prioritize home repair needs and provide information on how best to accomplish those needs.