Home Rehabilitation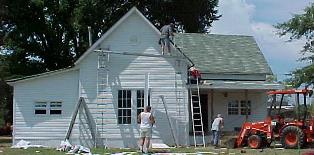 Home Rehabilitation
Home Rehabilitation combines the efforts of the client, UHDC staff, volunteers, and licensed contractors to meet home repair goals through the use of low-interest loans and grants.  There are several sources of funding that UHDC can use to make repairs to your home, each with its own requirements.
The first step is to apply.  We send out applications when requested and use the information you provide to determine eligibility for each program.  The application will place you on a waiting list.  When funding is available that might match your application, we will contact you to update the application and submit documentation.  We assess the work and write up what needs to be done to the home.  The work is prioritized according to the needs of the homeowner and the requirements of the program funding the work. The final result is a decent, safe, and sanitary place to live, free of health hazards. 
Contact Beverly Massey for more information.
---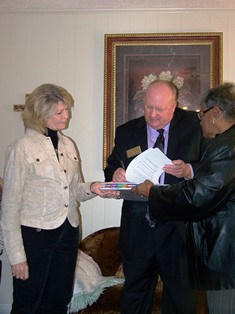 Self-Help Home Rehabilitation
If you are physically able to do some of the work yourself—or have family or friends that will volunteer to help, this method might be for you. 
We use Construction Supervisors to help clients know what to do and how to do it.  Once they get started, we monitor their progress and make sure all of the work is done well.  Some jobs require a professional license and homeowners aren't asked to do these tasks.  They can still save on the cost by taking over chores such as job-site pick-up that the professional would pay a helper to do.  Contact Beverly Massey for more information.